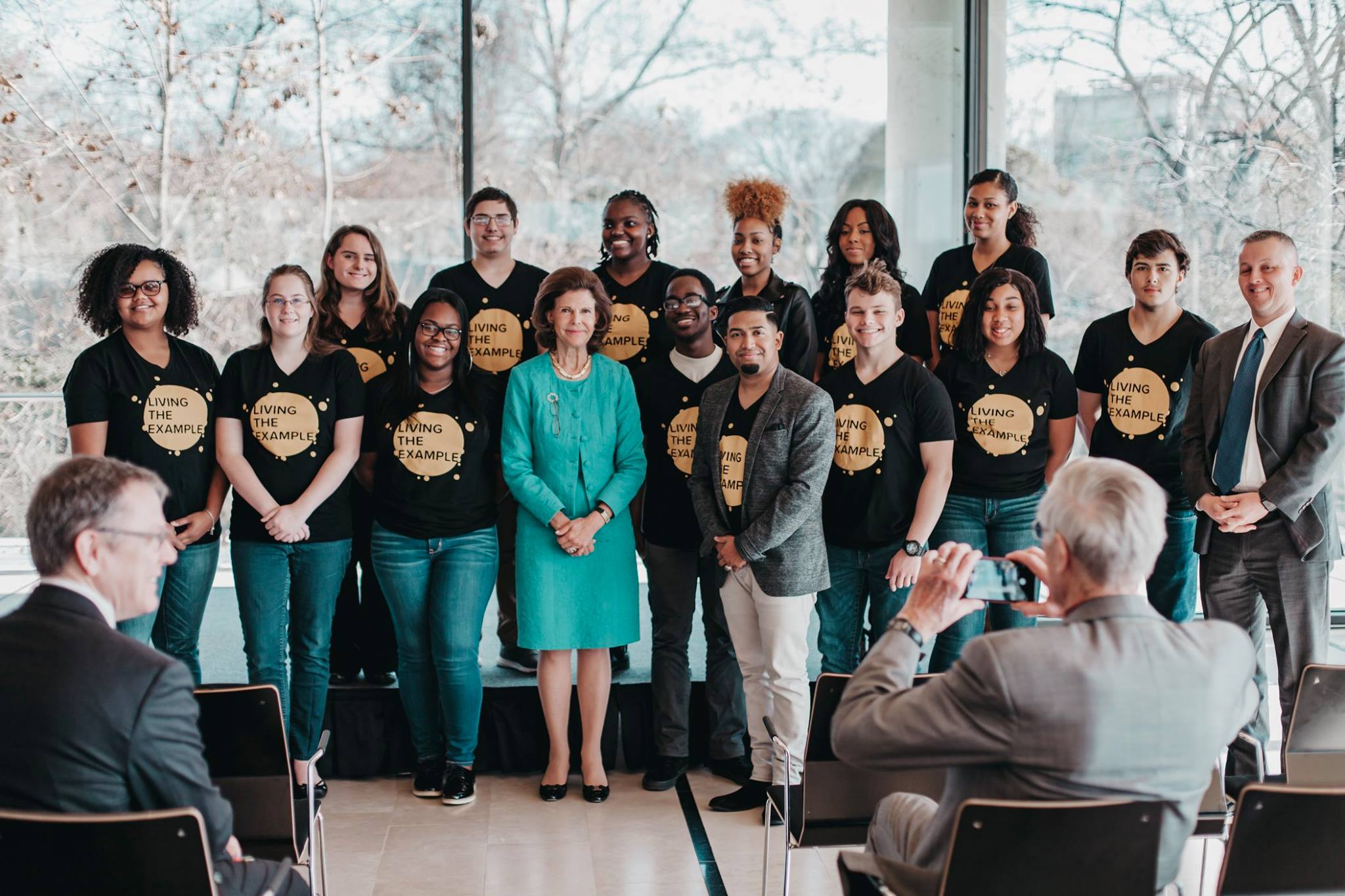 Among those in attendance were ambassadors Emily Haber, Kåre Aas, Tihomir Stoytchev and Kurt Jaeger and H.M Queen Silvia of Sweden. The international pop-artist Zara Larsson gave a surprise performance to an evening that ended with coffee and cordial with Nicklas Bäckström, Christian Djoos and André Burakovsky of the Washington Capitals.
The following day, The Queen also met with youth in Mentor USA's program where 15 students from a local High School presented their work as Youth Ambassadors in Mentor USA's 'Living the Example' program. Her Majesty commended Mentor USA's Youth Ambassadors for their excellent work, bright ideas, and inspiring presentation.
About Mentor International
The mission is to empower young people to lead healthy lives free from drug abuse. Mentor international was founded in 1994 by Her Majesty Queen Silvia of Sweden and the WHO (World Health Organization). It operates as a Federation with national branches in the United States, United Kingdom, Sweden, Lithuania, Latvia, Germany, Denmark and a regional operation in Lebanon, which includes 22 Arab League countries. Mentor has reached more than 6 million young people internationall in different programs. The headquarters is located in Stockholm, Sweden.
About Mentor USA
Mentor Foundation USA is a non-profit organization that works with innovative, evidence-based intervention approaches to prevent the incidence and prevalence of youth substance use and promote health and wellbeing. Mentor Foundation USA was established in the U.S. 1996 and is today located in Tysons, Virginia (VA). www.mentorfoundationusa.org