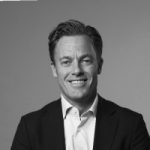 David Haak
David Haak is Chairman of the Board for Mentor International, as well as Chairman of the Executive Committee. He is a member of MI's Strategy and Governance Committee, MI's Recruitment Committee, and is Chairman of the Board for Mentor Sweden. David Haak is currently a strategic advisor at the insurance company Zurich, having previously served as CEO of Zurich's Nordic operations where his work included driving processes and relaunching the company within the Nordic markets. He has also served as Chief Underwriting Officer and been a member of the Executive Management Team for Zurich Europe, Middle East and Africa as well as the Chairman of Zurich Global Employee Forum. David Haak is a trained engineer from KTH, The Swedish Royal Technical Institute and has worked at Zurich since 2004.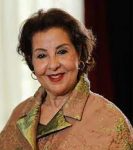 Dr. Farida Allaghi
Dr. Allaghi represents H.R.H. Prince Turki Bin Talal Bin Abdul Aziz al Saud on The Mentor Foundation Board of Trustees. She is a Libyan national and resident of the USA with a Ph.D. in sociology, planning, and development from Colorado State University (1980). Dr. Allaghi has also worked as Senior Adviser to the President of the Arab Gulf Programme for the United Nation Development Organizations, and freelance regional and international consultant in the areas of civil society, human rights, democracy, public policy and advocacy, women's issues, youth and children.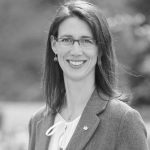 Countess Bettina Bernadotte
Countess Bettina Bernadotte is the eldest daughter of Count Lennart Bernadotte and Countess Sonja Bernadotte. Countess Bettina studied business economics in tourism and worked in various positions in Germany and abroad. In 2002 she started to work on Mainau Island in Lake Constance, and she has been General Manager of Mainau GmbH since 2007. Her passion for nature is visible and noticeable all over the palace and botanical gardens of Mainau Island. She has been president of the Council for the Lindau Nobel Laureate Meetings since 2008. Countess Bettina also supports projects regarding children. She is a member of the Board of Trustees of Plan International and patron of the project "Europe-Mini-Cooks." She initiated the project "Europe-Mini-Gardeners" in 2013 and supports various social projects and initiatives in Europe.
Countess Bettina initiated Germany's Mentor Foundation in 2016 and is its chairwoman. In 2017, she became a member of the board of Mentor International. Countess Bettina speaks five languages and lives with her family on Lake Constance, Germany.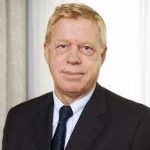 Jörgen Haglind
Jörgen Haglind is Senior Vice President at Tetra Laval Group. He has worked with food companies all over the world and been part of the Tetra Pak Group executive team for over 20 years. Since 2012, he has had a role at parent company Tetra Laval which consists of three independent industry groups: Tetra Pak, DeLaval and Sidel. All groups are focused on the efficient distribution of food. Within his role of responsibilities is also the Tetra Laval Food for Development Office which is the function that actively drives development of the entire food value chain through cooperation with customers, governments, development agencies, funding organisations and NGOs all over the world. The Food for Development function was established in year 2000 to gather and make Tetra Laval's extensive experience in technical implementation of school feeding programmes, childhood nutrition and private-public-partnerships available.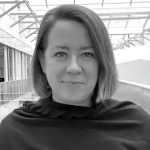 Elisabeth Hansson
Elisabeth Hansson has worked for 17 years as a consultant focused on the health care sector and specifically Payors & Providers. She has been a Partner at the Boston Consulting Group (2010-16) and prior to that worked at McKinsey & Company (2000-2010). Currently, she works as an independent advisor and board member. Elisabeth has been involved with Mentor since 2001 and has been a member of the board of Mentor International since 2014. She has studied at the Stockholm School of Economics and the Ross School of Business at the University of Michigan.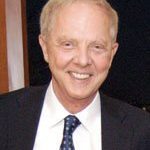 Bertil Hult
Founder and CEO of EF Education First. Started in 1965, EF's initial aim was to offer language learning, educational travel, and intercultural exchange to Swedish young people. It soon became clear, however, that education through discovery was something from which the entire world could benefit. Over the years, EF Education First has grown into a multi-national group of companies and non-profit organizations with offices in 53 countries. Each year, over 28,000 EF staff, teachers, and volunteers encourage 4 million people of all ages and nationalities to explore the world in which they live. Youth initiatives continue to be a focus of Mr. Hult. He joined the Mentor Foundation in 1994. The same year he started the Ambassador Scholarship at EF, encouraging North American high school students to formulate ideas to change the world. Scholarship winners travel throughout Europe as youth ambassadors.
Stefan Persson
Stefan Persson is the chairman and main shareholder in fashion company H&M (Hennes & Mauritz AB) which was founded by his father Erling Persson in 1947. Persson took over the company from his father in 1982 and served as its CEO until 1998. Stefan Persson was the managing director during a period of rapid growth, and in 1998 became executive chairman of the board. Persson also owns a substantial stake in the Swedish technology company Hexagon AB. Mr. Persson attended Stockholm University and is one of Mentor's founders.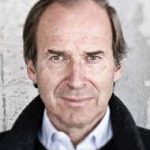 Simon de Pury
Simon de Pury is a Swiss art auctioneer and collector renowned for his deep and long-standing knowledge of the global marketplace and his legendary auctioneering style. Born in Basel in 1951, Simon de Pury studied at The Academy of Fine Arts in Tokyo in the 1970s. After working at the auctioneers, Kornfeld & Klipstein in Bern and subsequently studying at Sotheby's Institute, he joined Sotheby's working in London, Geneva, and Monte Carlo. From 1979 through 1986, he curated the Thyssen-Bornemisza collection in Lugano but returned to Sotheby's as Chairman of Sotheby's Switzerland and then as Chairman of Sotheby's Europe as well as the company's Principal Auctioneer. In 1997, Simon de Pury co-founded with Daniella Luxembourg, de Pury & Luxembourg Art, a Geneva-based art advisory firm. In 2001, this firm merged with Phillips Auctioneers to become Phillips, de Pury and Luxembourg, which specialized in the sale of Impressionist, Modern and Contemporary Art, Jewelry, Photography, and 20th and 21st Century Decorative Arts. In 2004, Simon de Pury became the majority shareholder and Chairman of Phillips de Pury & Company. Simon de Pury is fluent in four languages: English, French, German and Italian.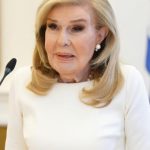 Marianna V. Vardinoyannis
Marianna V. Vardinoyannis is a UNESCO Goodwill Ambassador and Founder-President of the Marianna V. Vardinoyannis Foundation, as well as the Elpida (English: Hope) Association of friends of children with cancer and the Orama Elpida Association, a volunteer bone marrow donor registry. Elpida Children's Oncology Hospital was among the first hospitals of its kind to be built in Europe and is equipped with highly advanced technological medical equipment used for cancer treatment. Mrs. Vardinoyannis is an active personality in both regional and international level that fights for the rights of children and the family, and she is known for her combats against the sexual abuse of children, via the Foundation for the Child and the Family which she created. Mrs. Vardinogiannis began her activities as a member of various organizations, associations and philanthropic organizations, from which she has fought for international peace and global solidarity, although her primary focus has been mainly on the problems of children: health, education, social welfare and poverty, child abuse and exploitation. Marianna has a BA in Economics, BA in History of Art and PhD Candidate in Archaeology.