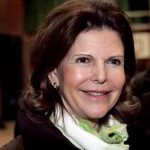 H.M. Queen Silvia of Sweden
Her Majesty Queen Silvia is Mentor's founder. HM Queen Silvia was born Silvia Sommerlath in Heidelberg, Germany on 23 December 1943. After graduating from high school in Düsseldorf in 1963, she studied at the Munich School of Interpreting, majoring in Spanish. She worked as a hostess trainer with the Organizing Committee for the Munich Olympic Games between 1971 and 9173, becoming Deputy Head of Protocol of the Organizing Committee for the Winter Olympics in Innsbruck, Austria. Silvia Sommerlath met Swedish Crown Prince Carl Gustaf at the 1972 Olympic games. The marriage of King Carl XVI Gustaf and Silvia Renate Sommerlath took place on 19 June 1976 at Stockholm Cathedral. For over 40 years, Queen Silvia has been devoted to children's causes. She founded Mentor in 1994 in cooperation with the World Health Organization to prevent drug abuse and founded the World Childhood Foundation in 1999 to work toward better living conditions for children all over the world. She also chairs the Queen Silvia Jubilee Fund for research on children and disabilities.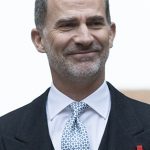 H.M. King Felipe of Spain
His Majesty King Felipe VI of Bourbon and Greece is the third child of Their Majesties the King Juan Carlos and the Queen Sofía. He was born in Madrid, on 30 January 1968. He took the Oath set forth in Article 61 of the Constitution and was proclaimed King before Parliament on 19 June 2014. The King holds the military rank of Captain General of the Army, the Navy and the Air Force, the highest military rank, which corresponds exclusively to the supreme commander of the Armed Forces. He participates in the most important events in different sectors of Spanish public life, holding regular meetings with the Constitutional bodies and with the main institutions of Spain's Central Administration and Autonomous Communities. In addition to his official activities, King Felipe is Honorary President of diverse Associations and Foundations.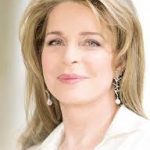 H.M. Queen Noor of Jordan
Her Majesty Queen Noor is an international public servant and advocate for cross cultural understanding and conflict prevention and recovery issues such as refugees, missing persons, poverty, climate change and disarmament. Her peace-building work has focused on the Middle East, the Balkans, Central and Southeast Asia, Latin America and Africa. Queen Noor's work in the Middle East has focused on national and regional human security in the areas of education, poverty eradication and sustainable development, human rights, and cross-cultural understanding. Since 1979, the initiatives of the Noor Al Hussein and the King Hussein Foundations, which she chairs, have advanced development thinking through pioneering best practice programs, and training and capacity building in the broader Arab and Asian regions. A long time environmental activist, Queen Noor is a Patron of IUCN and a member of the Ocean Elders. She is a Commissioner of the International Commission on Missing Persons, a Director of Refugees International, President of the United World Colleges, a global advocate for the International Campaign to Ban Landmines, a founding leader of Global Zero working for the worldwide elimination of nuclear weapons and a Trustee of the Aspen Institute. In 2015, Queen Noor received the Woodrow Wilson Award for her public service.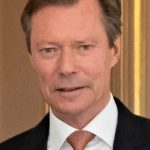 H.R.H. Grand Duke of Luxembourg
One of Mentor International's founders, Grand Duke Henri was born on 16 April 1955 at the Château de Betzdorf. He acceded to the throne on 7th October 2000 following the abdication of his father, Grand Duke Jean. He studied economics and political science at the University of Geneva where he graduated in 1980 and obtained a Staff College Certificate at the Royal Military Academy of Sandhurst (UK). On 14 February 1981 HRH married Miss María Teresa Mestre who also graduated from Geneva University. They have four sons and one daughter. Over the years he took on a number of official commitments particularly as patron of several sports federations and cultural associations. Since the Olympic Games in Nagano in 1998, HRH has been a member of the International Olympic Committee. The Grand Duke is very much concerned about nature and its preservation in Luxembourg as well as abroad. He is a member of the Charles Darwin Foundation for the Galapagos Islands.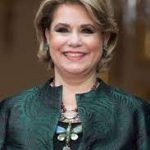 H.R.H. Grand Duchess of Luxembourg
Born 22 March 1956, Maria Teresa, Grand Duchess of Luxembourg is the spouse of Grand Duke Henri. Following her marriage, she created Prince Henri and Princess Maria Teresa Foundation, which aims to support persons with specific needs to help their integration in society. On 10 June 1997, Princess Maria Teresa was made a Goodwill Ambassador for UNESCO, which promotes the education of young girls and women. Her commitment to social causes is reflected in her patronage of many charitable organizations in Luxembourg and abroad and in her many trips to the world's poorest regions. On 7 October 2000, Prince Henri acceded to the throne and became Grand Duke of Luxembourg. Since then, Maria Teresa has borne the title of Grand Duchess of Luxembourg. The Grand Duchess regularly travels abroad to see how the projects she promotes have developed and has already visited Nepal, Mali, Bangladesh, Thailand, Bosnia, Laos, Chile and Burundi. She places particular emphasis on the cause of child soldiers and the protection of children and orphans affected by HIV/AIDS. In 2007, H.R.H. was named "Eminent Advocate for Children" of UNICEF for her ongoing commitment. Beginning in 2010, the Grand Duchess, while President of her own foundation, "Foundation of the Grand Duke and the Grand Duchess," launched a project called "Projet de la Main Tendue" linked to Her visit of the Bujumbura prison in June 2009 in Burundi. The main objective of this new project is to ease the liberation of minor people from prison and to give them new opportunities for their future.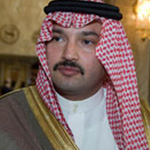 HRH Prince Turki Bin Talal Bin Abdul Aziz al Saud
Turki Bin Talal Bin Abdul Aziz Al Saud is the the Chairman of the Board of Trustees, Mentor Arabia Foundation for drug prevention. He is a member of the Board of Trustees of the Mentor International Foundation for drug prevention. He also holds the rank of Lieutenant Colonel Pilot – Army Aviation at the Royal Saudi Land Forces. In addition to that, he serves as the Chairman of the steering committees to implement H.R.H Prince Talal's Initiatives to "Support the Palestinian people," and to empower the "Iraqi Civil Society." He is also a member of the Young Arab Leaders Organization. Turki Bin Talal Bin Abdul Aziz Al Saud holds a Bachelors degree in political science. He attended the Royal Military Academy "Sandhurst" and the Army Aviation Academy in the United States of America. He has participated in a variety of humanitarian and developmental activities and events on both regional and international fronts.