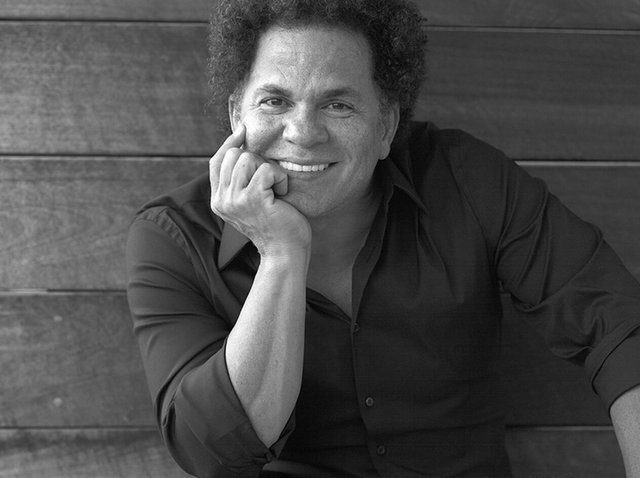 Romero Britto is an international artist who uses vibrant, bold and colorful patterns to reflect his optimistic view of the world. Britto has created a visual language of hope and happiness that could be relatable to all, and moreover, inspiring millions.
"We are excited that Romeo Britto will support Mentor's engagement in bringing well-being to youth and inspire with his art. " says Yvonne Thunell, Chairman of Mentor International
"My art began as a way for me to express myself. If I hadn't had my art, I would have had a much harder time in adolescence. I think every young person needs someone or something to help them find the way," says Romero Britto.
"Growing up in Recife, Brazil, I had an extremely modest childhood. I was one of 9 children and had a big dream to see the world. My challenged childhood brought me to where I am today, and it is important that all youth, no matter where they come from, dare to dream, and have the tools and support to fulfill their dreams," Romero Britto continues.
In Britto's current role as the Ambassador of Mentor, Britto's main focus would be dedicated to supporting and raising the public awareness on the well-being of the youth, emphasizing the importance of staying drug-free as well as Mentor's involvement in providing youth strong role models globally. In addition to his role as Ambassador for Mentor, he also supports various charities including Best Buddies International, St. Jude's Children's Research Hospital and HRH The Prince of Wales charity, The Prince's Trust.
Mentor Ambassadors are well-known personalities from the community, who are willing to do their utmost to mobilize support for the youth among the general public and within their industry. These personalities demonstrate a high level of commitment to the youth and organization. Most represent specialized fields in the arts, sports, and contemporary culture.
For more information, please contact:
Melissa Neves, International Development Manager, Mentor International
[email protected]
About Mentor International
The mission is to empower young people to lead healthy lives free from drung abuse. Mentor international was founded in 1994 by Her Majesty Queen Silvia of Sweden and the WHO (World Health Organization). It operates as a Federation with national branches in the United States, United Kingdom, Sweden, Lithuania, Latvia, Germany, Denmark and a regional operation in Lebanon, which includes 22 Arab League countries. Mentor has reached more thank 6 million young people internationall in different programs. The headquarters is located in Stockholm, Sweden.
About Mentor Foundation USA
Mentor Foundation USA is a non-profit organization that works with innovative, evidence-based intervention approaches to prevent the incidence and prevalence of youth substance use and promote health and wellbeing. Mentor Foundation USA was established in the U.S. 1996 and is today located in Tysons, Virginia (VA). www.mentorfoundationusa.org
About Romero Britto
Brazilian-born and Miami-made, Romero Britto is an international artist celebrated for the vibrancy and optimism of his paintings. Britto works in a universal visual language grounded in the belief that art and artists are agents involved in positive change. Britto's work has been exhibited in galleries and museums in over 100 countries, including the Salon de la Societe Nationale des Beaux-Arts exhibition at the Carrousel du Louvre in 2008 and 2010. He has created public art installations for the 02 Dome in Berlin, New York's John F. Kennedy Airport, Cirque Du Soleil at Super Bowl XLI, and has been credited with the largest monumental sculpture in London's Hyde Park history. Favored for his distinct visual style, which is marked by a sense of humor and popular aesthetics, Britto has produced advertisements and graphics for major companies including Apple, Audi, Coca-Cola, Disney, and Hublot. www.britto.com